Cleaning of your workspace is as important as cleaning of your living space. Whether it is a rented office or your own property, cleaning is a must to maintain the workspace. Windows are one of the areas which attract a lot of dust and dirt and keeping them clean will help in maintaining a healthy office. A clean office is a way forward towards optimizing employees' health, productivity, and the overall success of your organization.
Professional window cleaning is different from regular cleaning
Commercial window cleaning is not about simply wiping down the windows. It involves cleaning of the windows from inside and the outside thoroughly. Cleaning of the outer façade is also included here as well as the removal of the sticky substance and streaks from the windows.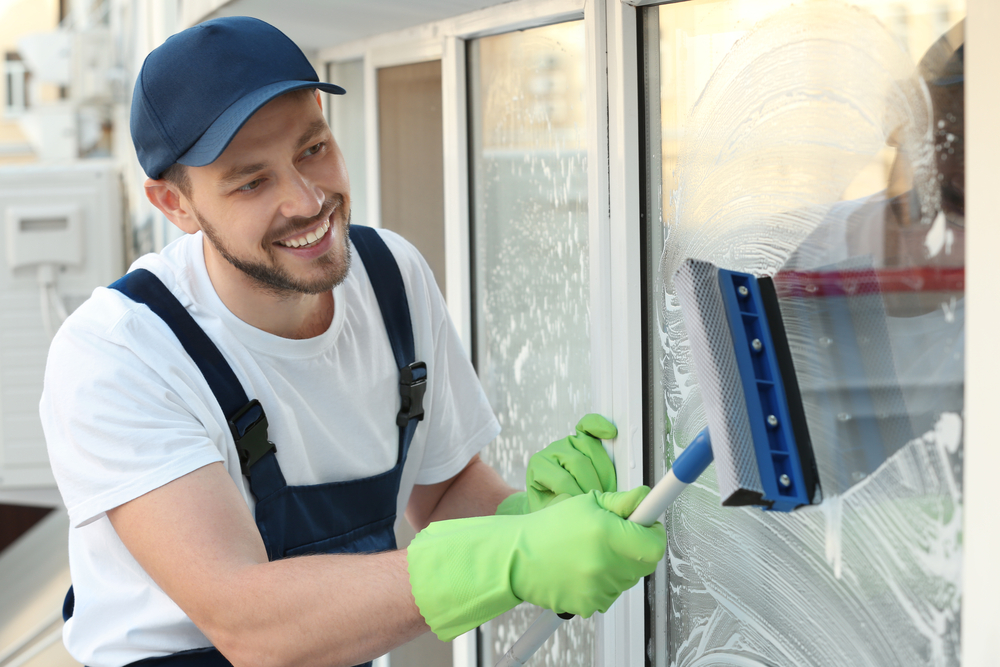 Relying on an outsourcing office cleaning service becomes necessary for –
Creating a healthy environment in the office
A neat and clean office will not only help the employees to stay away from diseases but will create a feeling of positivity in their minds. It will keep them motivated in the workplace. Dirty windows un-sanitized for a long time will serve as the breeding ground for bacteria and mold that pose a health risk for the staff. It affects those who are already suffering from some respiratory conditions like asthma and allergies.
Window cleaning consumes time and this cannot be properly done by your regular office cleaning personnel. A commercial office cleaner has the expertise in handling the window cleaning and this cannot match the job done by an amateur. They can quickly finish the job in an efficient and standard manner. Giving this task to the professionals will allow you to focus on your business activities and this will ensure more productivity.
Professional office cleaning services are well equipped with all the latest tools and techniques to perform window cleaning. They have the training in this field and they know how to stay safe while carrying out the cleaning process. This minimizes the risk of injuries. Hiring commercial cleaning services will help you save money rather than hiring your regular cleaning personnel to give extra money to do the task and get injured. You will require paying for his treatment also in such case.
Creating the very first impressions
Sometimes the first impression really matters and it applies in the workplace as well. Clean and clear windows will create a great impression in the minds of the visitors whether they are clients or anyone visiting your office for the first time. Dirty windows reflect your insensitive business nature and signify that you are not attentive to every little detail in your business. Commercial office cleaners will make your windows spotless and mark-free and contribute to your image.
Retaining the look of your workplace
If you are running an office on a lease agreement it is very important to maintain the property. Having a commercial office cleaner will leave you worry-free knowing that the property will be well maintained till the end of the lease. Such professional cleaning providers will also be able to tell you if the windows or doors are suffering from any damage or showing any such possibility. This enables you to conduct repairs on them before things get worse.
Final opinions
Whether it is a single-storied office or a high rise building, cleaning is essential for the workplace. It allows a fresh and vibrant look in the offices which is very important in creating the right environment for your workplace. Window cleaning is important to create a highly professional look in the office sphere.
Are you looking for a company specialized in commercial cleaning in Ottawa to clean your office windows? If yes then choose a local, experienced and quality professional company for this.