The rising demand of the people to have a cleaner surrounding has given way to the development of more efficient cleaning techniques. The age-old, stereotypical methods of cleaning that include using a mop and vacuum cleaner don't really work anymore to fulfill your cleaning requirements appropriately. Hence, it becomes imperative to have advanced and better cleaning tools and techniques and one such method is steam cleaning. Steam cleaning is widely used to make the carpets free of dirt, stains, and debris, thus rendering them a cleaner appearance. Read on to know more about the various benefits associated with steam cleaning the carpets.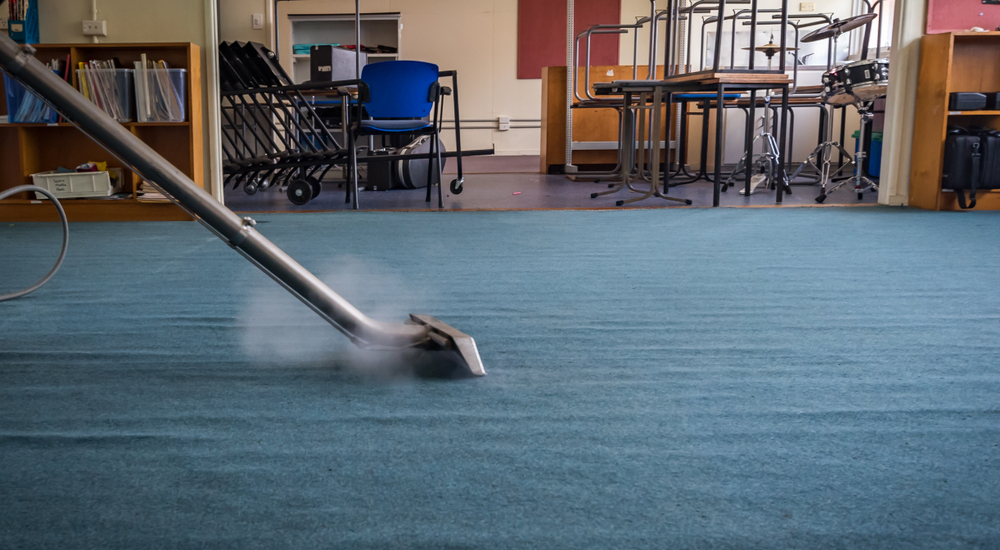 Benefits of Steam Cleaning Your Carpet
Steam cleaning is a process through which debris, dirt and dust can be removed from the carpet; it is the only method which ensures removal of 97% of bacteria as well. Vacuuming the carpet can clean it to a certain extent but it simply fails to suck out the debris, which are stuck to the carpet fibres.
Get Rid of Pollutants and Molds: Steam cleaning has been found to be effective in getting rid of not just grime and dust but also pollutants and mold growths on the carpet. It helps in clearing out any kind of dust mite infestation in the carpet too.
Extend the Life of the Carpet: Due to heavy foot traffic a carpet tends to undergo a lot of wear and tear. Soil grinds away the fibres of the carpet, which in turn affect its life . With time it loses its beauty and sheen, therefore it is recommended to steam clean the carpet at a regular interval of 12-14 months (frequency is subject to change as per the lifestyle of the household, foot traffic, etc.), before it gets excessively soiled. Steam cleaning will bring back its lost lustre , while giving it a refreshed look.
Chemical- free Cleaning: With steam cleaning you can completely avoid the use of harsh chemicals on your carpet that leave a residue, which can prove to be harmful for the pets and children in the home. Also, these chemicals can destroy the carpet fibres, cutting short the life of your carpet.

Steam Carpet Cleaning Services
Steam cleaning is a proven technique to have a cleaner environment at your place by ensuring you have carpets that are free from grime, dust, dirt, stains, debris and bacteria. Being a leading company in Ottawa, we provide you cleaning services that are perfect for your residential or commercial property. Whether it is carpet cleaning in Ottawa or any other cleaning service you want, our cleaning professionals are dedicated to fulfill your requirements in the best possible manner. We believe in using the latest tools and methods to deliver the highest quality of service to our clients. For more information connect with us over:613-836-9847.
Enhance the life and look of your carpets with steam cleaning!